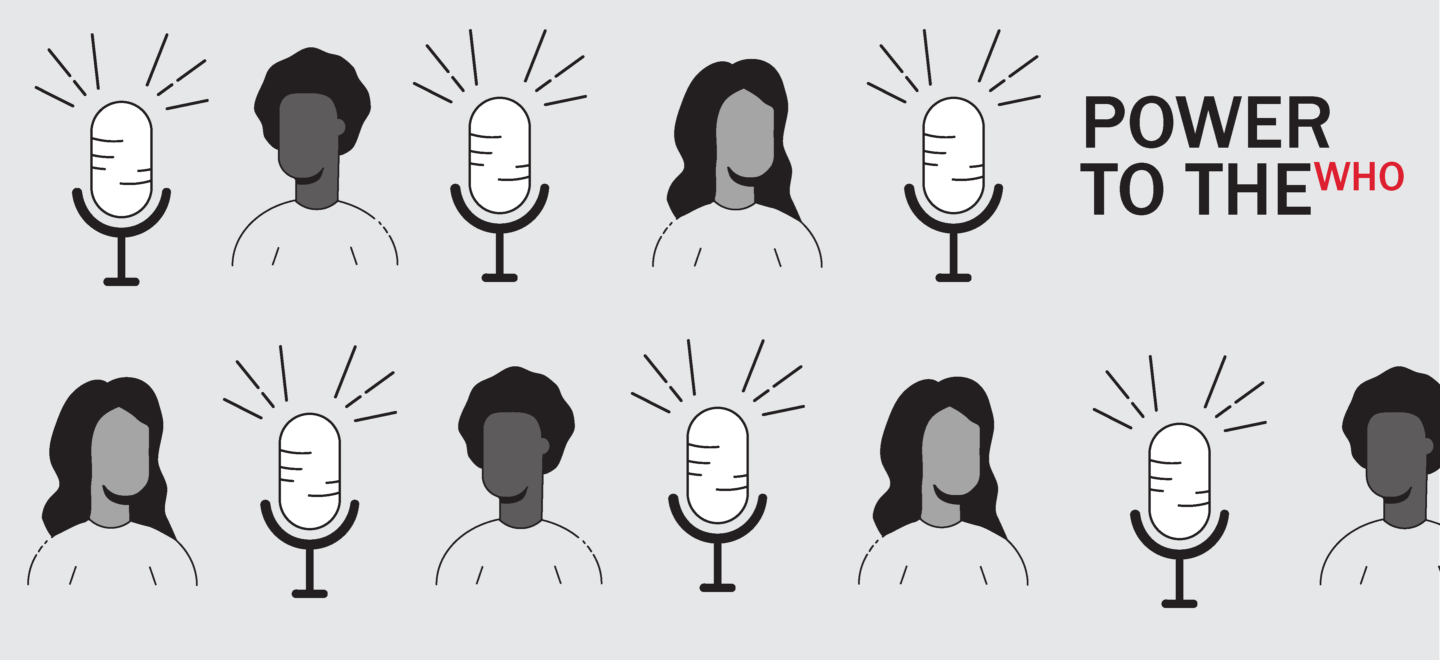 What is the future of governance? MIT GOV/LAB's Governance Innovation Initiative is launching a new podcast series, where Carlos Centeno, Associate Director of Innovation, speaks with Global South thought leaders in governance, reformers, public service leaders, technologists, and designers to shine light on the visions, challenges, anecdotal mistakes, and eureka moments faced on the path to innovating governance.
[Episode 1] Laughing their way to governance innovation: A Mexico City comedian hits the streets
Guest: Arturo Hernandez, Founder of the Supercivicos [Mexico]
On this episode: Can comedy save us from corruption? Can it clean our streets? Arturo talks to us about how he uses comedy and public pressure to change civic behavior in his native Mexico City. 
Episode 2: Is this a startup or a government agency? A different approach to public sector innovation in Chile
Guest: Roman Yosif, former Executive Director of Laboratorio de Gobierno [Chile]
On this episode: Some say government should get out of the way for innovation to thrive, others think it's a catalyst for solutions to wicked problems. Roman talks to us about government operating as a startup. 

Episode 3: A psychologist walks into a ministry: Creating spaces for civil servants to innovate in Brazil
Guest: Luana Faria, Executive Director, LA-BORA Gov! [Brazil]
On this Episode: What's the point of having the tech and the skills to innovate if you don't have the space, the time, or the support to do so? We talk with Luana Faria, founder of award-winning La-BORA!Gov, one of a handful of public sector innovation labs focusing on enabling civil servants to innovate.
Episode 4: Because the law said so: Innovation through legislation in Nigeria
Guest: Dr. Jumoke Oduwole, Special Advisor to the President of Nigeria on Ease of Doing Business [Nigeria]
On this Episode: How do you innovate inside Nigeria's massive bureaucracy in Africa's most populated country? Dr. Jumoke Oduwole tells us about her journey reforming and innovating from the inside.
Episode 5: From stopping truck driver riots to making the city a safe space: Can design change a democracy?
Guest: Santiago Amador, Executive Director, Bogota Innovation Lab [Colombia]
On this episode: From the indigenous territories of La Guajira to the city of Bogota, Santiago Amador, Director of Bogota's Innovation Lab IBO, tells us about using design to change the very experience of democracy in Colombia.
Episode 6: What's in it for me?: The trials and tribulations of designing inside the bureaucracy
Guest host: Mariama N'Diaye, MIT Morningside Academy for Design Fellow
Guests: Nicolas Rebolledo, Head of Services Future Lab; Kahil Ali, Project Lead, Sierra Leone's Directorate of Science, Technology, and Innovation (DSTI) [Sierra Leone and Chile]
On this episode: Can design change the bureaucracy or does the bureaucracy change design? Why is it so tough to innovate within government? Can design help? MIT Morningside Academy for Design Fellow Mariama N'Diaye; Head of Services Future Lab, Nicolas Rebolledo; and Kahil Ali, Project Lead, Sierra Leone's Directorate of Science, Technology, and Innovation (DSTI) tell us about using design as a tool to innovate inside the bureaucracy.
Download all podcast transcripts above. 
Header graphic by Holly Strickland.