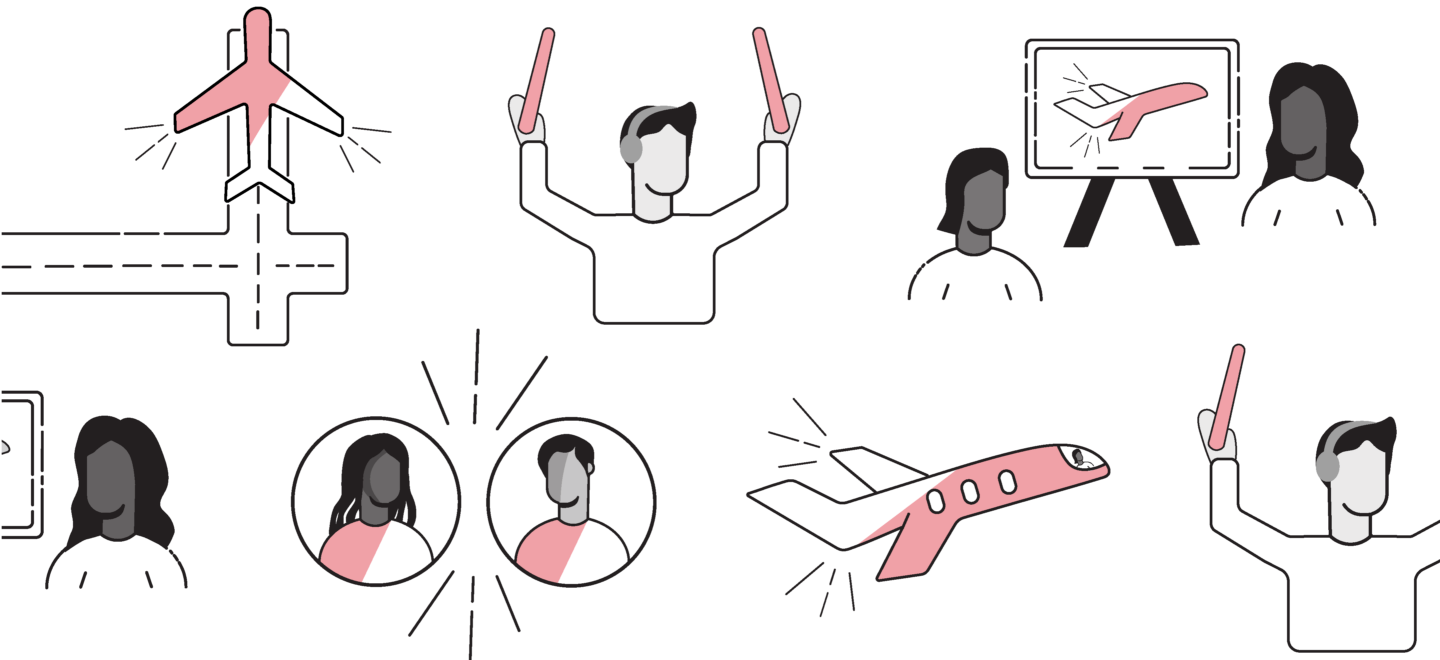 The Governance Innovation Learning Cases
Learning Cases at the MIT Governance Lab (MIT GOV/LAB): The aim of the learning case series is to bring in voices from the field and the academy that we can listen to and learn from to improve our approach to practitioner-academic research collaborations and ultimately contribute to theory-building and change on the ground.  
In international development, there is often pressure to report positive results and change. Yet there is no single pathway or easy fix for improving governance and, particularly, advancing tenets of transparency, accountability, and participation. Improved governance outcomes depend on us building robust evidence and learning from failures and false starts as well as successes.  
Governance Innovation Learning Cases: At the MIT GOV/LAB Governance Innovation Initiative, our engagement with partners is driven by the need to learn together. We document every step of the governance innovation design process to understand the opportunities for and challenges and pathways to innovation in bureaucracies in the Global South. To do so, we work with reform-minded leadership who are interested in understanding the intricacies of governance innovation in their contexts. 
We define governance innovation as a new solution to a complex problem in public services, products, or processes leading to a more accountable, responsive, and transparent relationship between citizens, government, and civil society.
The learning series "Designing Governance Innovations in Resource-Constrained Settings" includes:
Executive Summary: Pathways and bottlenecks to designing governance innovations in resource-constrained settings
Case 1:

Building the runway for governance innovation to take off in Sierra Leone 

Case 2:

Who has the itch? Sparking governance innovations in the health sector in Nigeria 

Case 3: The tradeoff between sparking and sustaining innovation

Brief:

Building a minimum viable product with Lean Governance Innovation Design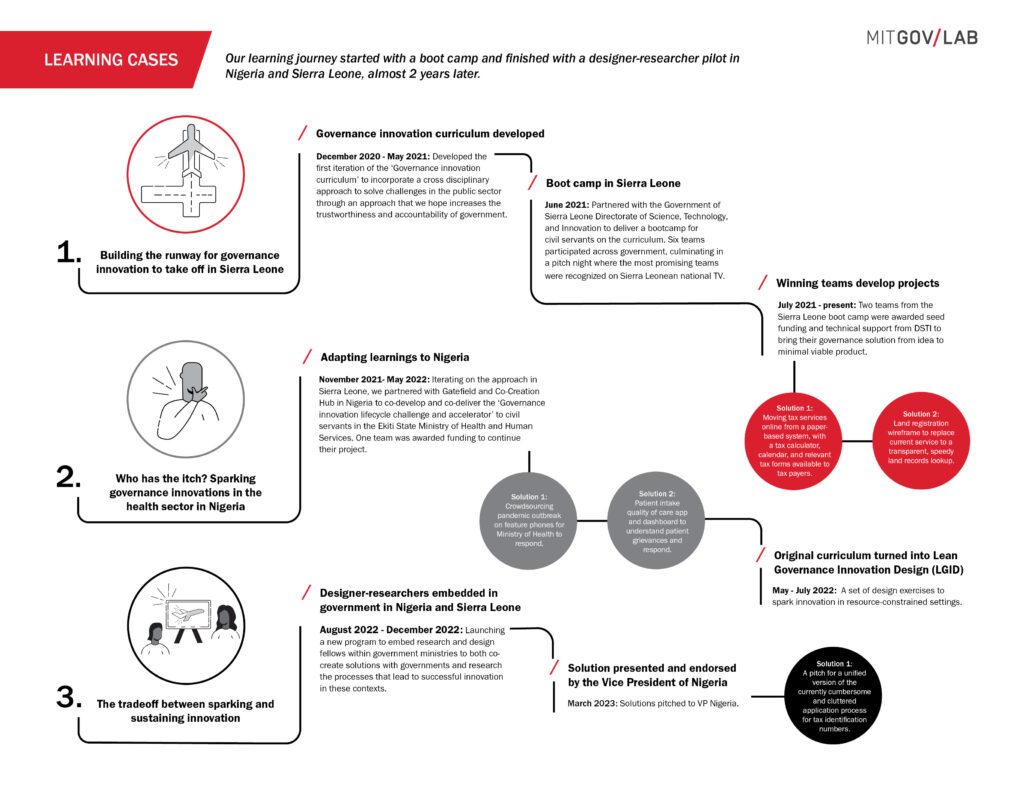 We acknowledge that every context is different (city versus national government; innovation lab versus tax authority; etc.), and yet within those differences we found commonalities in the challenges of designing governance innovation. 
Partners: We'd like to thank the organizations and government teams that embarked on this learning journey with us: Sierra Leone's Directorate of Science, Technology, and Innovation (DSTI); Gatefield; Co-Creation Hub (CcHub); Ekiti State's Ministry of Health in Nigeria; the Presidential Enabling Business Environment Council (PEBEC) in Abuja, Nigeria; and the Freetown City Council (FCC) in Freetown, Sierra Leone.
Project support provided by the Bill & Melinda Gates Foundation.
Header art and infographic by Holly Strickland.