The World Bank defines GovTech as a whole of government approach to modernization, with emphasis on citizen-centric governance, universally accessible public services, and digital transformation of government. MIT GOV/LAB served as the academic sponsor for the World Bank's inaugural GovTech Forum held May 3-4 on "Governance in the Digital Era,". Below are four themes from the conference touching on the interplay between tech, power, and accountability. 
1. The public sector faces new demands for improved public services and technology. As part of the opening plenary on "Governance in the Digital Era," Carlos Centeno (MIT GOV/LAB) reinforced that there's a growing gap between the expectations of a tech-savvy generation that increasingly wants its public institutions to be as accountable and responsive as other services they have grown accustomed to on their smartphones. During the session on "Govtech for Accountability and Transparency," Centeno further highlighted that this gap could be an opportunity to build trust through the intentional design of more accountable and responsive technologies that bring about a better relationship between citizens and governments. 
Others, such as Charlie Anderson (Amazon Web Services), prompted governments to consider risk as a necessary measure to build trust with their customer or citizen base and help future generations operate safely in both the physical and virtual worlds. Mario Campolargo (Digital Nations) recommended using technology to improve governments' financial management, open-source data, and procurement practices to strengthen private sector partnerships. Such sessions encouraged governments to further consider the ways to collaborate with innovators from other civic and private sectors to create stronger public innovation ecosystems. However, there was a relative absence of conference topics on the ethics of managing new and old harms that may be replicated through technology.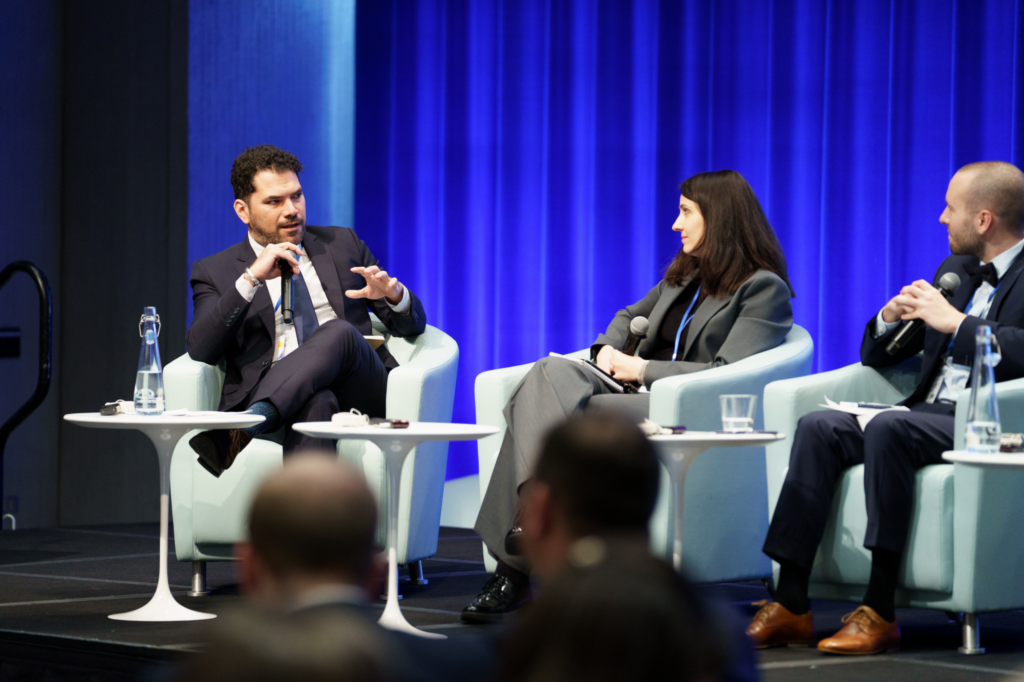 Carlos Centeno (MIT GOV/LAB) talks about how academics can build a knowledge bridge between the knowns and the unknowns amidst the current pace of technology developments.
2. Conflict and social disruption can sometimes lead to rapid development and adoption of tech solutions. Several world cafe sessions, break-outs, and plenaries, such as the sessions on "Connectivity for Inclusion and Resilience" and "GovTech in Fragile, Conflict, and Violent Contexts," referenced tech solutions that were developed to mobilize communities and services during humanitarian crises. Examples ranged from the Ukrainian Diia app, which has digitized over 70 services for Ukraianians amidst the war, to the conversion of over 200 post offices into free wifi access points in Palestine, to the cloud-based public finance management platforms adopted by fragile or other disaster-prone island countries such as Libya, Somalia, and Marshall Islands. Panelists discussed how these solutions are adept at addressing pressing, unifying needs and are deployed at low operating cost. These emergency cases provided compelling examples of ways to leverage extreme constraints to design highly effective solutions, a lesson that can be applied to non-crisis contexts. 
3. Better integration of citizen voice into GovTech design contributes to stronger government accountability. David Riveros Garcia (reAccion), an anti-corruption community monitoring platform in Paraguay, reminded attendees that collecting citizen voice is valuable but insufficient in compelling governments to be responsive to citizen needs, as part of the session on "GovTech and Fostering Citizens' Voice." He cautioned the ways in which civic tech (or technologies that enable greater citizen participation in government) can exacerbate existing divides between citizens, if there isn't an adequate investment of time and skills to help all groups engage meaningfully with civic tech. Academics were also encouraged to remind governments about the cost of inaction to complement civil society organizations' efforts. These sessions provoked questions on the most meaningful ways for governments to engage especially vulnerable and segregated communities in low-trust contexts. 
4. Digitization is changing the very nature of public sector jobs. Bunmi Okunowo (Bill & Melinda Gates Foundation) with former experience in the Nigerian government, posited that design thinking is an effective way to help local government staff adopt a mindset of individual agency and possibility. Panelists from the "Future Skills Today: Meeting the Challenge" session also emphasized the need for shifts in organizational and leadership culture, as well as changes in human resources policies, job descriptions, and career paths to prepare staff with future-ready innovation skills. The repeated focus on training-based models for upskilling and reskilling prompted attendees to inquire about alternative, flexible, and innovative approaches that governments can adopt to transform the public sector workforce into an innovation engine.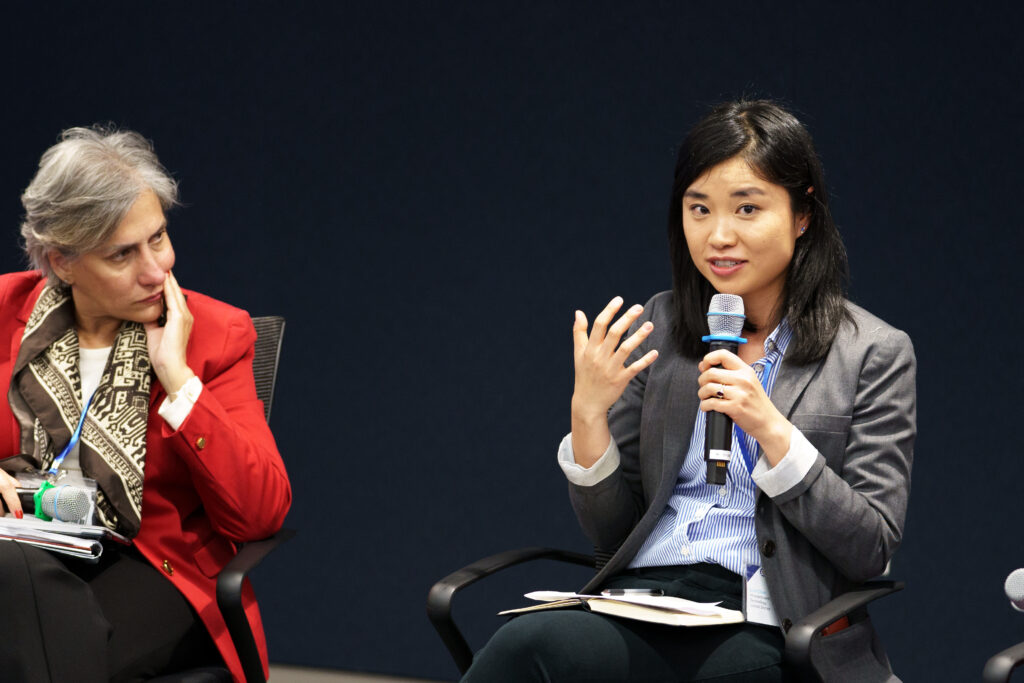 Lula Chen (MIT GOV/LAB) moderates the session on "Building a Data-Driven Public Sector.
As an academic sponsor, MIT GOV/LAB participated in several sessions (recordings available through the links): Lily Tsai provided opening remarks by video;  Carlos Centeno was a panelist "Governance in a Digital Era" and moderator "GovTech for Accountability and Transparency";  Lula Chen moderated: "Building a Data-Driven Public Sector"; and Alisa Zomer served as a panelist on "Harnessing Technology Today for a Greener Tomorrow".
All images credit to the World Bank.