As part of the four-month Designer-Researcher program in Nigeria in late 2022, MIT GOV/LAB worked with the Presidential Enabling Business Environment Council (PEBEC), to address a governance challenge. Once the PEBEC team landed on a challenge they wanted to address they called in the experts from the office where the governance challenge was. In this case, PEBEC invited select leaders and staff from the Federal Inland Revenue Service (FIRS) to help PEBEC understand and improve small and medium enterprises' experiences with the tax system. Joining efforts with the Federal Inland Revenue Service (FIRS), the PEBEC and FIRS teams developed two solutions for improving small and medium enterprises' experiences with the tax system. These ideas were pitched to the now former Vice President, with the solutions welcomed to move forward into prototyping phases. You can read about a PEBEC team member's takeaways from this design challenge in part two of this blog.
Ifeanyi Francis-Shokoya is the Head of Technical Assistance within FIRS' Digital and Innovation Support Group, and led the FIRS team to advise the PEBEC team on improving the tax system. In this Q&A conversation, Ifeanyi sheds light on her takeaways and recommendations for innovating across government teams. The interview has been modified for clarity and length.
Seong: Can you tell us a bit about your teams and the way it innovates governance within Nigeria?
Ifeanyi: The Digital & Innovation Support Group (DISG) team functions as the consultancy arm of the tax agency, FIRS. Its primary role is to actively transform  and implement the FIRS' business strategy and technological innovations. DISG collaborates with other Business Groups, Departments, and Divisions within FIRS to adapt the agency's services to align with the evolving needs of taxpayers in terms of technology usage, changing business rules, emerging technologies, and transformed tax policies.
Seong: How did you get involved with the design challenge with PEBEC? And what had your previous relationship with PEBEC or this tax issue been?
Ifeanyi: My organization, FIRS, is a project champion for PEBEC initiatives. We were informed about the challenge by the PEBEC team, and since DISG is responsible for finding solutions for FIRS, we were invited to participate. Our team is always looking for ways to improve the effectiveness of the various business units and make things easier for taxpayers. This challenge provided a unique opportunity to prioritize this goal. As someone involved in FIRS's digital and innovation efforts, I took the lead for the design challenge. I provided insights on feasibility, ongoing efforts, and ensured alignment with our organization's strategy and vision. In terms of our relationship with PEBEC, it has been collaborative. We have indirectly worked with them before, particularly when they needed information on metrics for assessing the ease of doing business in Nigeria.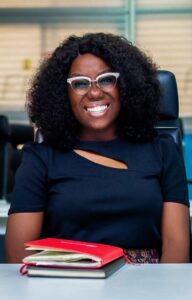 Seong: You and Tolu worked on two separate challenges as part of this collaboration (read blog part two for Tolu's response). Can you tell me about what your team worked on and the feedback you got on your solution during the pitch?
Ifeanyi: We strongly believe that if taxpayers have a clear understanding of what is expected from them, it can encourage them to start meeting their tax obligations. In Nigeria, there are various government initiatives in place to educate taxpayers, but there is no one-stop-shop that offers interactive and tailored tax information to diverse taxpayers across all communication channels. Hence, our goal is to create an interactive knowledge hub, with real-time support, that empowers MSMEs to learn more about their federal tax rights and duties. 
During the pitch, our solution received positive feedback. The judges appreciated our focus on simplifying tax information and making it easily accessible to micro and small business entrepreneurs. They also commended our efforts to provide real-time support and create an interactive platform. However, there were suggestions for further improvement, particularly in terms of ensuring seamless integration with existing government platforms and maximizing outreach to reach a wider audience. Overall, the feedback was valuable, and it has given us insights on how to refine and enhance our solution moving forward.
Seong: Through the collaboration, what were some of the new insights your team gained about best ways to innovate within government? Any new approaches you hope to apply to future projects?
Ifeanyi: One of the most significant things we learned is the importance of clarity and simplicity when developing solutions for the government. It is essential to have a clear and concise solution that delivers immediate value and can be easily scaled. While using visualization tools like Miro was helpful in this collaboration, we realized that it may not be entirely applicable to the government sector we work in. Our focus is on generating revenue and making processes as quick as possible to gain buy-in from our business units.
During this collaboration, we also utilized techniques such as idea generation and problem definition worksheets, which proved to be effective. The tools and techniques could be adopted for our business analysis functions, when working with smaller teams or on change management projects. However, when presenting solutions to leadership, they are primarily concerned with seeing the solution work rather than the specific process used. So, finding a balance between demonstrating value and aligning with their expectations is crucial.In future projects, we will aim to streamline the innovation process further and simplify the communication of ideas to stakeholders.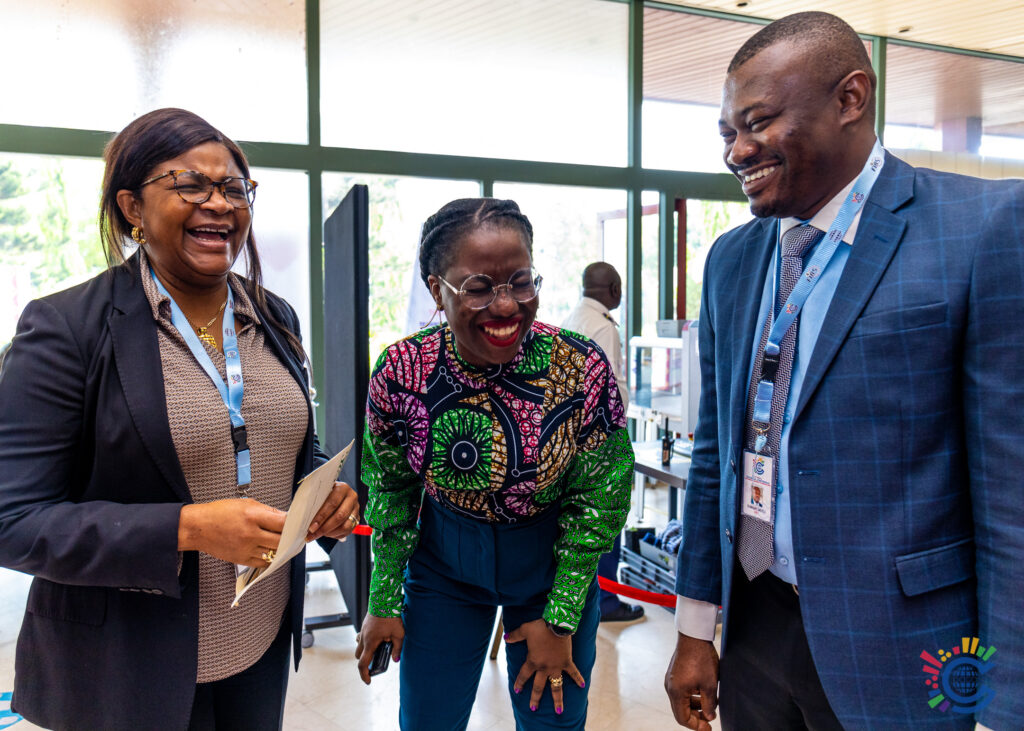 Breakout Session with Coordinating Director of Digital & Innovation Support Group, FIRS at the 42nd CATA Technical Conference, November 2022. Photo: Japhet Adenuga
Seong: What were some challenges during this process? Do you have any recommendations for how to address those challenges?
Ifeanyi: To drive governance innovation in Nigeria, it is crucial for the federal government to establish an enabling environment that promotes collaboration between agencies. Currently, collaboration between agencies can be challenging if there is no clear value proposition or framework in place. This hinders the ability to achieve desired outcomes in a timely manner. Additionally, it is important to ensure that the objectives and needs of each stakeholder are clearly communicated, understood and aligned. For example, If another agency proposes initiatives that may hinder or divert resources away from FIRS revenue generation efforts, there may be resistance and slower progress. Therefore, stakeholder and change management practices should be employed to improve communications, clarify roles, responsibilities, and the impact of activities on the overall organization.
Lastly, it is crucial to create awareness and promote the culture of innovation and collaboration among government agencies. Onboarding sessions can be conducted to educate and inspire government teams to develop solutions that will have a positive impact on society as a whole.
Headshot: Japhet Adenuga
Cover Photo: Stephen Olatunde via Unsplash.